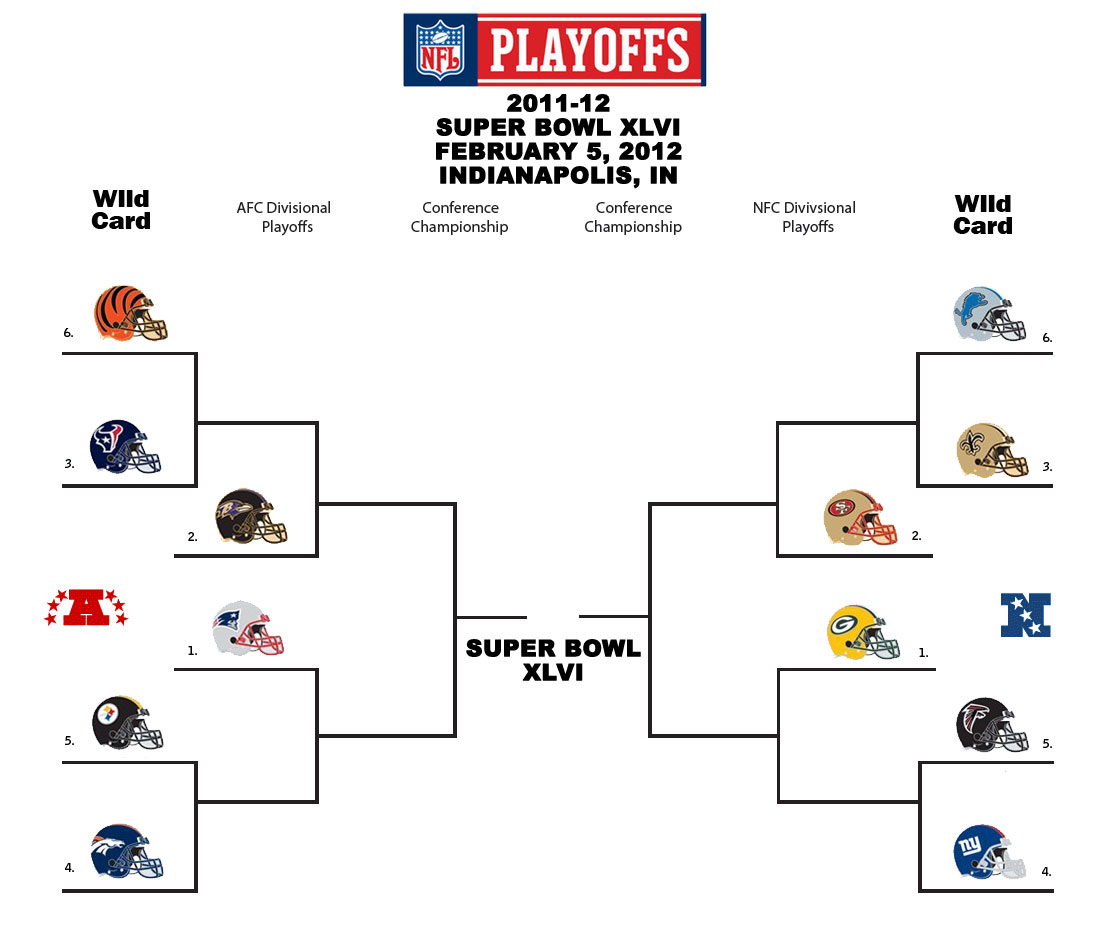 Today kicks off the 2011-2012 NFL playoffs. The wildcard round begins with the Houston Texans hosting the Cincinnati Bengals. There's sure to be some fireworks this weekend with a lot on the line.
While the Baltimore Ravens are on a bye, four AFC teams will battle it out to make it to the next level. The Ravens will play either the Texans, Broncos, or Steelers at home next week depending on what happens today and tomorrow. My picks for this week are Cincinnati and Pittsburgh getting it done on the road sending the Steelers to Baltimore for their third matchup this season. Over in the NFC, I like the Saints to handle the Lions and the Falcons to take care of the Giants. My Super Bowl picks are the Ravens and Saints who will get there after beating the Patriots and Packers in their respective conference championships.
What are your playoff predictions? Please post them in the comments or tweet them to us @Ebony_Bird.
Please follow us on Twitter and like us on Facebook for all news, NFL and Ravens. Also, make sure to +1 our articles!