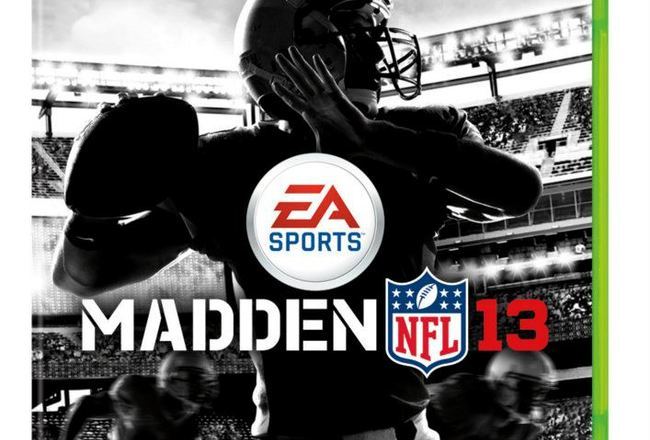 The annual video game power house, Madden, is back again and is gearing up for their August release. In preparation of the game's release, EA is allowing fans to vote for the cover player again this year. EA Sports is upping the ante this time giving 64 players a chance to grace the cover of the fabled video game. In the first round, two players from each team go head to head and he winner will be that team's sole representer in the next round. The bracket and voting can be seen here.
The two Baltimore Ravens representitives are linbacker Terrell Suggs and running back Ray Rice. Rice was selected to be the cover athlete of the video game NFL Blitz earlier this year.
Many, including myself, are hesitant to vote a Baltimore Ravens to the cover of a Madden game. If you aren't aware with the Madden Curse, you should read up on it here. Starting with Eddie George in 2001, every player who has graced the cover of the popular video game has experienced poor play or injury the following year. While it seems like a hoax at first, further research reveals disturbing results.
Whether it's a real curse or not, I'd rather not tempt fate. My plan is to get a Pittsburgh Steeler on the cover. The only Steeler to be on a cover has been safety Troy Polamalu on Madden 10 and sprained his MCL and hurt his PCL, missing most of the season.
Last year's cover player, Brown's running back Peyton Hillis, was made a believer of the curse after he missed six games due to various injuries and put up terrible numbers all year.
Things didn't work in my favor this year. There's a few things that happened this year that made me believe in curses. Ain't no doubt about it. – Peyton Hillis
After appearing on Madden 05, Ray Lewis's 2004 season was cut short due to a wrist injury and he also failed to record an interception for the first time in his career. If it happened to Ray Lewis, let's not let it happen to Ray Rice or T-Sizzle.
Please follow us on Twitter and like us on Facebook for all news, NFL and Ravens. Also, make sure to +1 our articles!
Tags: Baltimore Ravens EA Sports Electronic Arts Football Madden Madden 13 Madden Cover Madden Curse NFL Ray Lewis Ray Rice T-sizzle Terrell Suggs Video Games