Welcome to Ebony Bird, the Baltimore Ravens news and opinions site brought to you by the FanSided Network. Ebony Bird is dedicated to providing top-notch Ravens news, views, and original content. This site also serves as a community for like-minded fans to come together to catch up on the latest news and to discuss their passion.
Meet the Team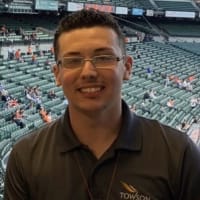 I graduated from Towson University with a Bachelor of Science degree in Mass Communication in 2021. During my time at Towson I gained experience by covering Towson Tigers football games and men's basketball games. I also covered politics and the police beat for The Baltimore Watchdog. I grew up in Baltimore, Md. I obtained a GED in 2013 before transitioning to community college. I graduated from the Community College of Baltimore County (CCBC) with an Associate of Arts degree in 2017 before attending Towson University to finish my college career.
Ever since the Ravens came to town, Chris can't get enough of them...or football in general. And though he trusts Eric DeCosta and John Harbaugh, he doesn't always agree with them. When Chris isn't writing about sports, he focuses on suspense and thrillers (writing as C. Thomas Cox). He lives with the love of his life and his two wonderful sons. When he's not playing baseball or basketball with his boys, he can often be found at the local lake attempting -- and often failing -- to catch a trophy fish.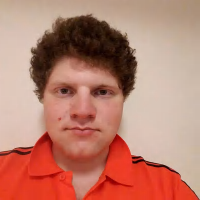 William Pitts has a Master's Degree in Journalism from Philip Merrill College of Journalism at the University of Maryland in 2019, and also received a Bachelor's Degree in Communications from Goucher College in 2018. Pitts is still going through a hangover from the St. Louis Blues' Stanley Cup win in June. Things that drive him crazy: Revenge beanballs, pace-of-play rules, delays due to instant replay, the idea of "players policing each other".
Steve is the President and CEO of Rudd Productions, a new Production Company in the DC Area. A huge fan of the Ravens, Orioles, Nats, Caps, and Wizards.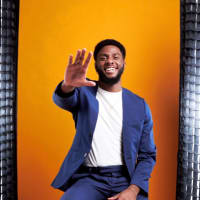 For as long as I've been a sports fan it has always felt as if my favorite teams were heavily underrated and overlooked by the national media. As a result, I create quality content on teams that may not dominate our national headlines. "...there's power in being out of the loop.."- Unknown Be sure to check out the Black and Gold Hour Podcast on Youtube.
Write for Us
We aren't called FanSided for nothing. Our network of sports, entertainment and lifestyle sites are powered by fans that want to cover their passions! Whether you are just looking to get your start in online media or you want to contribute to your favorite site as a hobby, FanSided wants to hear from you.
Whatever your goal, FanSided can help your voice be heard. If you are interested in writing for any of our sites, please be sure to check out our openings page and submit a proposal.
About FanSided
The idea of FanSided was born in 2007, when two brothers felt that their favorite team, the Kansas City Chiefs, was being under-covered by the mainstream media. Taking matters into their own hands, they launched Arrowhead Addict, a move that would spawn the creation of FanSided in 2009, a network of over 300+ fan-powered unique sports, entertainment and lifestyle sites dedicated to team-specific, sport-specific, genre-specific, and fanbase-specific coverage.
From sports, movies and TV to lifestyle and tech, FanSided has you covered.
Advertise/Contact Us
Let's stay in touch. If you'd like to advertise with us, partner with us or have feedback, please fill out our contact form.
Email us: ebonybird@fansided.com
Write us: Pro Sportority (Israel) Ltd. d/b/a Minute Media, 22 Ahad Ha'am St., Tel Aviv, 6514104, Israel
Legal Disclaimer