Welcome to Ebony Bird, the Baltimore Ravens news and opinions site brought to you by the FanSided Network. Ebony Bird is dedicated to providing top-notch Ravens news, views, and original content. This site also serves as a community for like-minded fans to come together to catch up on the latest news and to discuss their passion.
Meet the Team
Chris Schisler lives in Westminster, Maryland. The Baltimore Ravens came to town when he was 6 years old and the rest is history. A Ravens fanatic, and a proud Baltimore boy, Chris fell in love with the game of football.
Long-time follower of the Baltimore Ravens. Site-Expert for Ebony Bird. Ravens super-fan. NFL Draft expert. Fantasy Football enthusiast.
Darin is a Maryland native and lifelong Baltimore sports fan. He is the executive editor of the Coastal Point newspaper in Ocean View, Del., as well as Delaware Seaside Bride magazine. He served in the United States Marine Corps and attended Temple University.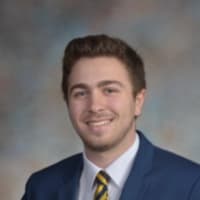 Ian Schultz lives in Burkittsville, Maryland. The Baltimore Ravens have been the second most important thing in his life for as long as he can remember. Ian lives, breathes, eats, sleep Ravens football.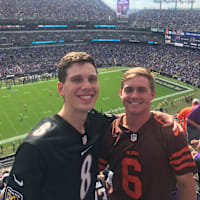 Baltimore Ravens fan for life. Journalism student at the University of Georgia.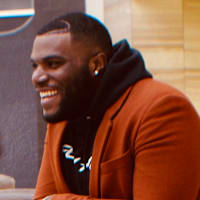 A Baltimore Ravens fanatic from the sunny San Diego, CA. I grew up having a strong distaste for football because I never found it interesting, until Thanksgiving of 2011. Most of my family is full of San Francisco 49er fans and on Thanksgiving of 2011, the 49ers were playing which had my whole families attention. I was annoyed my family was so caught up in the game, so I decided to play devil's advocate by rooting for the other team. That other team happened to be the Baltimore Ravens and that's when my obsession began. Now, my whole life revolves around this team and the NFL as a whole. Whether it's listening to podcasts, reading articles, or watching NFL Network; I'm always learning and keeping up-to-date with the latest stories and rumors. After years of intense following, I have found myself well-versed in the football world and I hope to share my passion and knowledge with others.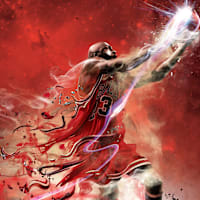 Hi! My name is Ron. I live in the United States. I love sports (especially the Baltimore Ravens), politics, science, reading, writing, and math. Follow my social media for my opinions on world events!
Write for Us
We aren't called FanSided for nothing. Our network of sports, entertainment and lifestyle sites are powered by fans that want to cover their passions! Whether you are just looking to get your start in online media or you want to contribute to your favorite site as a hobby, FanSided wants to hear from you.
Whatever your goal, FanSided can help your voice be heard. If you are interested in writing for any of our sites, please be sure to check out our openings page and submit a proposal.
About FanSided
The idea of FanSided was born in 2007, when two brothers felt that their favorite team, the Kansas City Chiefs, was being under-covered by the mainstream media. Taking matters into their own hands, they launched Arrowhead Addict, a move that would spawn the creation of FanSided in 2009, a network of over 300+ fan-powered unique sports, entertainment and lifestyle sites dedicated to team-specific, sport-specific, genre-specific, and fanbase-specific coverage.
From sports, movies and TV to lifestyle and tech, FanSided has you covered.
Advertise/Contact Us
Let's stay in touch. If you'd like to advertise with us, partner with us or have feedback, please fill out our contact form.
Email us: ebonybird@fansided.com
Write us: Sportority Inc., 462 7th Avenue, Floor 4, New York, NY 10018
Legal Disclaimer