Welcome to Ebony Bird, the Baltimore Ravens news and opinions site brought to you by the FanSided Network. Ebony Bird is dedicated to providing top-notch Ravens news, views, and original content. This site also serves as a community for like-minded fans to come together to catch up on the latest news and to discuss their passion.
Meet the Team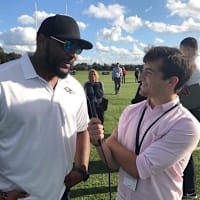 I've been writing about football since leaving high school in 2015. In that time I have written for a number of online outlets and I've been published in print for a number more. Having been in England for much of that time I have fortunately been able to cover the International Series extensively, including my first Ravens game in 2017 (we don't need to talk about the score). I've obtained the UK's highest journalism qualification and love spending my days writing about the Ravens. What could be better?
I am Jihad Miller a senior business administration student at Florida A&M University. My previous internship experience includes Weekly Spiral, a football blog platform. Interning with Weekly Spiral has helped me greatly improve my writing skills. Writing about football allows me to educate new readers and gain new perspective from other experienced football lovers.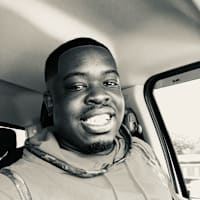 U.S. Army Veteran now living in South Carolina. I pride myself on excellence in all that I do each day. Not just as a writer but as a human being as well. Feel free to interact/message me on Twitter with comments or questions!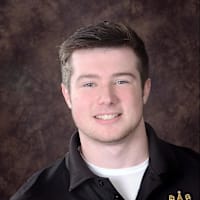 Ebony Bird Contributor Currently a senior at Indiana State University. Born in Indiana but lifelong fan of all Maryland teams (Ravens, Orioles, Terps). #RavensFlock
Mohamed Salad has been a contributor to various websites for over 2 years covering a wide range of sports. He is a huge fan of the Minnesota Vikings, Chelsea, and Napoli. A self-proclaimed expert on everything NFL.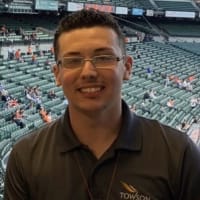 I graduated from Towson University with a Bachelor of Science degree in Mass Communication in 2021. During my time at Towson I gained experience by covering Towson Tigers football games and men's basketball games. I also covered politics and the police beat for The Baltimore Watchdog. I grew up in Baltimore, Md. I obtained a GED in 2013 before transitioning to community college. I graduated from the Community College of Baltimore County (CCBC) with an Associate of Arts degree in 2017 before attending Towson University to finish my college career.
Write for Us
We aren't called FanSided for nothing. Our network of sports, entertainment and lifestyle sites are powered by fans that want to cover their passions! Whether you are just looking to get your start in online media or you want to contribute to your favorite site as a hobby, FanSided wants to hear from you.
Whatever your goal, FanSided can help your voice be heard. If you are interested in writing for any of our sites, please be sure to check out our openings page and submit a proposal.
About FanSided
The idea of FanSided was born in 2007, when two brothers felt that their favorite team, the Kansas City Chiefs, was being under-covered by the mainstream media. Taking matters into their own hands, they launched Arrowhead Addict, a move that would spawn the creation of FanSided in 2009, a network of over 300+ fan-powered unique sports, entertainment and lifestyle sites dedicated to team-specific, sport-specific, genre-specific, and fanbase-specific coverage.
From sports, movies and TV to lifestyle and tech, FanSided has you covered.
Advertise/Contact Us
Let's stay in touch. If you'd like to advertise with us, partner with us or have feedback, please fill out our contact form.
Email us: ebonybird@fansided.com
Write us: Pro Sportority (Israel) Ltd. d/b/a Minute Media, 22 Ahad Ha'am St., Tel Aviv, 6514104, Israel
Legal Disclaimer