Welcome to Ebony Bird, the Baltimore Ravens news and opinions site brought to you by the FanSided Network. Ebony Bird is dedicated to providing top-notch Ravens news, views, and original content. This site also serves as a community for like-minded fans to come together to catch up on the latest news and to discuss their passion.
Meet the Team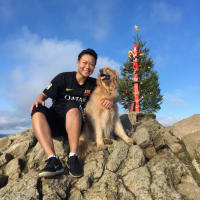 Kristen is a lifelong soccer fan who has since made the jump to watching more "American" sports. She currently serves as an editor for four FanSided NFL sites, covering the Saints, Bengals, Ravens, and Jets.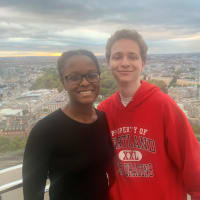 Justin has been covering the NFL with FanSided since 2017 and is currently an associate editor. He's covered the New York Jets for The Jet Press, the Baltimore Ravens for Ebony Bird, and all Bay Area Sports for Golden Gate Sports. He is currently the editor at The Jet Press and Ebony Bird covering the New York Jets and Baltimore Ravens.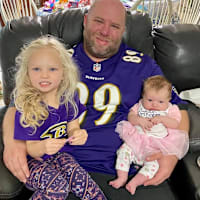 Born in Maryland, John moved around with his family and lived in several states before settling in King George, VA. While attending King George High School, John was a four-time All State Wrestler. After graduating from King George High School, John attended Old Dominion University. He was a Wrestling Team Member during 1999-2000 season. John received a B.S. in Sport Management and a Minor in Business Management. In 2004 he began a career in federal law enforcement. Shortly after being hired, John's National Guard Unit was activated and he was deployed to Iraq in 2005. He returned home after earning such awards as the Purple Heart and Bronze Star. John received his Master's Degree from Clarion University in Journalism as well as a Graduate Certificate in Public Relations in 2015. His love for his hometown led John to run for public office. In 2015, John was elected the the King George County Board of Supervisors. He served one four year term before stepping down in order to spend more time with his young family. John is happily married to his wife Jennifer and has two beautiful daughters Zoey and Nora. He also has two more "kids," his Bullmastiff Daisy and his Cane Corso Louie,
Write for Us
We aren't called FanSided for nothing. Our network of sports, entertainment and lifestyle sites are powered by fans that want to cover their passions! Whether you are just looking to get your start in online media or you want to contribute to your favorite site as a hobby, FanSided wants to hear from you.
Whatever your goal, FanSided can help your voice be heard. If you are interested in writing for any of our sites, please be sure to check out our openings page and submit a proposal.
About FanSided
The idea of FanSided was born in 2007, when two brothers felt that their favorite team, the Kansas City Chiefs, was being under-covered by the mainstream media. Taking matters into their own hands, they launched Arrowhead Addict, a move that would spawn the creation of FanSided in 2009, a network of over 300+ fan-powered unique sports, entertainment and lifestyle sites dedicated to team-specific, sport-specific, genre-specific, and fanbase-specific coverage.
From sports, movies and TV to lifestyle and tech, FanSided has you covered.
Advertise/Contact Us
Let's stay in touch. If you'd like to advertise with us, partner with us or have feedback, please fill out our contact form.
Email us: ebonybird@fansided.com
Write us: Pro Sportority (Israel) Ltd. d/b/a Minute Media, 8 Yitzhak Sadeh St., Acro Tower, Tel Aviv–Jaffa 6777508, Israel
Legal Disclaimer