3 Baltimore Ravens players who must dominate the Cleveland Browns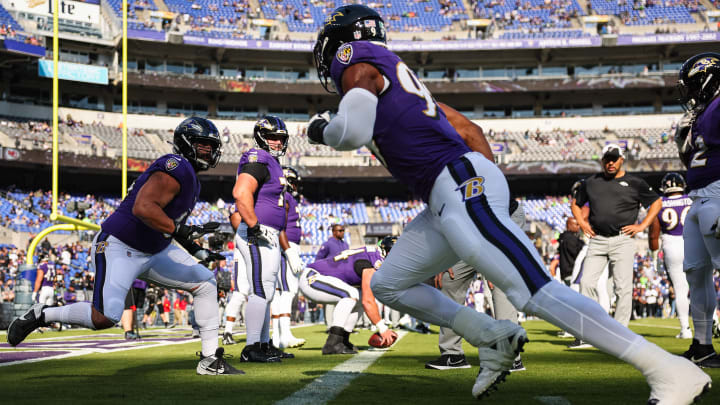 Scott Taetsch/GettyImages
Scott Taetsch/GettyImages
2. Lamar Jackson is historically good against the Cleveland Browns
There has been a weird trend surrounding Lamar Jackson in the AFC North. He can beat the Cleveland Browns and Cincinnati Bengals consistently but then loses to the Pittsburgh Steelers. We have to worry about the Steelers when that comes, but this is a good sign for the Baltimore Ravens on Sunday. 
When Lamar Jackson starts, the Ravens are 7-3 against Cleveland. Jackson has 13 touchdowns to six interceptions. He also has six rushing touchdowns. Jackson has only seen the Jim Schwartz version of this defense once, and it was a tough spot because the Browns started Dorian Thompson-Robinson. 
Still, Jackson completed 15 of 19 passes in the win and added four touchdowns, two rushing and two passing. Schwartz will have to adjust soon enough, but Jackson has shown that he can handle the Browns, both historically and in the current form. 
The Browns' defense has been shut down, but they faced an injured Joe Burrown, Kenny Pickett, Ryan Tannehill, Brock Purdy, Gardner Minshew, Geno Smith, and Clayton Tune. When they faced Jackson, he played well. They have not faced anyone who can run even slightly similar to Jackson since, and he should be able to neutralize the pass rush with a unique playing style. 
As always, the Ravens will win and lose based on Jackson, but against this defense, when a lot of the other matchups are tight, Jackson has to be the game-winner.